All Nippon Airways Co., Ltd
http://www.ana.co.jp/asw/index.jsp?type=de

All Nippon Airways (ANA) is the eighth largest airline in the world by revenues and the largest in Japan by passenger numbers. Founded in 1952, it flies today to 76 domestic and international cities in a fleet of 228 aircraft serving a network of 164 routes.

Honda Cars Kanagawa Kita
http://www.hondacars-kanagawakita.co.jp/

Honda Cars Kanagawa Kita is an official Honda car delaer in Kanagawa Prefecture in Japan. There are many popular models displayed in the show room. They sell not only new cards, but also used cards, as well as buying used cars, also car maintenace service and safety checks. We all support Takuma Sato who is challenging 2012 Indycar Season.
NGK SPARK PLUG CO.,LTD.
http://www.ngkntk.co.jp/worldwide/index.html

NGK Spark plugs is a company that makes spark plugs and sensors for exhaust gas for cars. With top-quality product, NGK has become the leader in the industry.
They provide top plugs product to Takuma for his race car.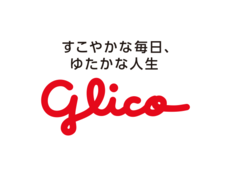 Ezaki Glico Co., Ltd
http://www.glico.co.jp/en/

With the brand message of "A wholesome life in the best of taste", Ezaki Glico is one of Japan's leading manufacturers of confectionery and other foods products including sports supplements.

Descente Ltd.
http://www.descente.co.jp/en/company/index.html

As a leading sportswear company in Japan, Descente has been supporting Takuma since 2006. It has jointly developed polo shirts and T shirts co branded with TS using their unique high performance and eco friendly material.

NAC. Co. Ltd
http://www.nacoo.com

NAC. Co. Ltd. supports many aspects of daily life. It delivers the CreCla bottled water and the Duskin cleaning equipments to home and offices. It also produces comfortable housing and consulting services.

Bridgestone Corporation
http://www.bridgestone.com/

Bridgesone produces the world most performing tires on races, as well as atire for fun car touring and motorcycle touring. It is the world's largest tire and rubber company.
Firestone, which is the Official Tire of the Verizon IndyCar(r) Series, is also one of the Bridgestone brands. Bridgestone is providing top tire equipment to Takuma this season.
CARRERA CLINIC
#

Carrera Clinic is a Dermatological and plastic surgery in Nagate-shi, Aichi Prefecture in Japan. It covers the treatment of a wide range of skin care issues, including heat rash, dry skin and atopic dermatitis and enjoys a good reputation.
Evolable Asia
http://www.evolableasia.com/

After changing the company name on the 1 October 2013 from Tabi Capital to Evolable Asia, we are offering innovative solutions in web-based software development. We are at the forefront of developing the new generation of online travel business with unlimited potential. We continue in supporting Takuma Sato.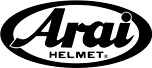 Arai Helmet Ltd.
http://www.arai.co.jp/

Arai is a leading helmet maker and chosen by many top class drivers worldwide. The company has supported Takuma since 1997.

Studio Kome
http://www.studiokome.com/

Studio Kome is specialized in original painting of Taku's racing helmets, and has enjoyed more than 20 years history. It has painted Takuma's helmet since 1997.
Takata Corporation
http://www.takata.com/company/company_home.aspx

Specialized in safety systems and technology for the automotive industry, Takata develops, manufactures and markets seat belts, airbags, and child seats. Takata has also supplied Takuma's full harness race seat belts, MPH-381F, for his racing car in Indycar.
AJ Foyt Racing
http://www.foytracing.com/

2013 AJ Foyt Racing
A.J. Foyt is exceptional. Period.
Through his desire, talent, and staunch determination, he has amassed a record that won't be equaled in his lifetime. Major victories in IndyCar, including the Indy 500 and NASCAR, including the Daytona 500, and sports car racing, including the 24 Hours of LeMans, set him apart from all others who have dared to strap into a race car.
Such a record could be intimidating to prospective drivers of the No. 14 ABC Supply Honda in the IndyCar Series, but Foyt is quick to point out that he expects his drivers to give him 100% effort, nothing more but nothing less. He believes that ex-Formula 1 driver Takuma Sato will fit the bill.
IRLオフィシャルホームページ
http://www.indycar.com/

北米でのフォーミュラカーレース(オープンホイールカーレース)の最高峰であり、モータースポーツ界でもっとも速く、もっとも接近した戦いが繰り広げられるレースシリーズとして知られています。佐藤琢磨は2015年度もフル参戦します。
END WATER
http://www.endwaterpoverty.org/

End Water Poverty is the international campaign to end the global injustice that causes millions to live without access to clean water and sanitation. Takum supported their July Campain 2008.